(Eng) Successfully raising US$2.5 million, Vietnamese Fintech startup MFast actively seeks talent and expands its agent network
VIETNAM, 19 July 2022
– Financial service app MFast Digital Payment Solution Joint Stock Company has raised US$2.5 million to f
inancial service app MFast 
in a funding round led by Ascend Vietnam Ventures with participation from Wavemaker and two other existing investors Do Ventures & JAFCO Asia, bringing its total capital funding to US$4 million. With the fresh funding, MFast is actively looking to hire talent across various areas including technology, marketing, and sales to upgrade its platform, expand its agent network, and deploy new business models.
MFast was born after its founders, Phan Thanh Long and Phan Thanh Vinh, observed a huge problem in Vietnam's rural areas. Nearly 70% of the Vietnamese population in the rural areas have limited or no access to banking, insurance, and credit-related services. Due to the lack of financial literacy and credit history, this population faces numerous challenges accessing financial services and is often victims of predatory services from the gray and black markets. Products like insurance, despite existing in Vietnam for more than 20 years, are still perceived in rural areas as a waste of money or perceived as catalysts for bad luck.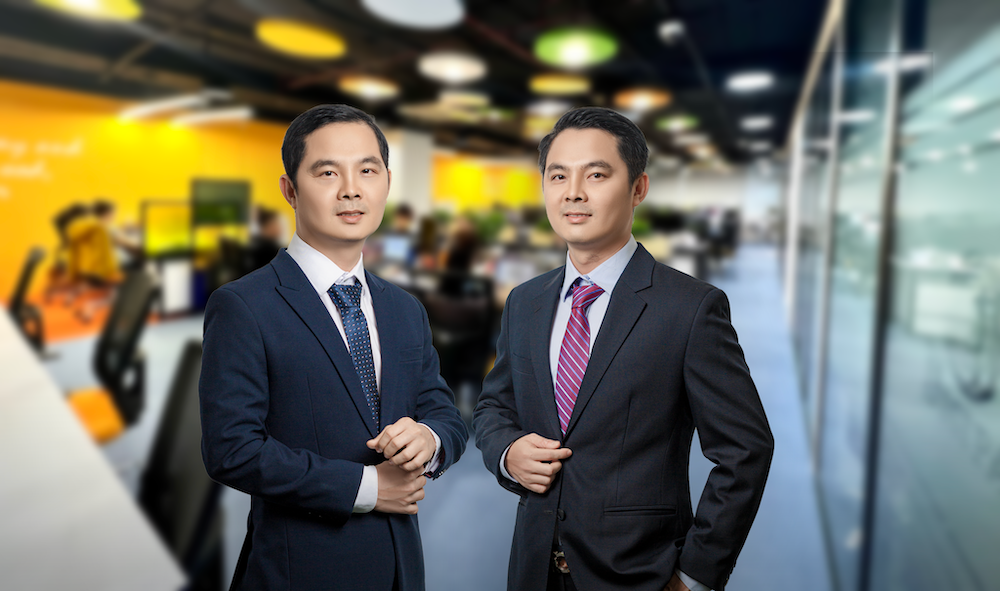 In September 2020, MFast was launched to tackle this pain point by connecting reputable financial and insurance institutions to its nationwide agent network (MFast users). MFast's agents serve as the middlemen in introducing, educating, and distributing financial and insurance products to the end customers in rural areas.
Anybody can become an MFast agent, working in any industry or field. Based on their needs and ability, they can participate in one or several sales stages, such as customer acquisition; loan and insurance package consultation; customer support in opening bank accounts, e-wallets, and credit cards; or post-sales services.
"With a nationwide agent network, MFast reaches underserved populations, helping them overcome challenges in accessing financial services and breaking down prejudice towards insurance – a crucial aspect of a developed society. At the same time, we create benefits for our agents and partners. MFast provides agents opportunities to earn extra income while helping partners expand the insurance and financial services in the peripheral and rural areas," said Phan Thanh Long, CEO and Co-founder of Digipay JSC.
By using the MFast app, agents are equipped with all the necessary knowledge and tools to do their jobs. MFast also digitizes the entire working process, replacing cumbersome paperwork and procedures associated with banking. As a result, MFast shortens the approval and disbursement window, bringing the best experience to its end customers and agents. 
MFast's reputable financial partnering institutions and banks include FE Credit, Home Credit, Mirae Asset, SHB Finance, CIMB, MCredit, EasyCredit, PTF, and VIB. As for the insurance category, MFast established partnerships with BSH, VNI, PTI, PVI, Opes, and VASS. After more than two years of operations, MFast has helped nearly 600,000 people (nearly 80% of whom are living in rural areas) access financial and insurance services. MFast has also increased the income for more than 92,000 agents across 63 provinces in Vietnam. In 2021, the total amount of commissions MFast paid to its agents reached more than US$2.6 million (VND60 billion).
Thao Nguyen, Senior Investment Manager at Ascend Vietnam Ventures, said: "The market potential, MFast team's great execution capabilities, and its significant social impact are the reasons we are keen to support MFast in putting its mission into reality. Throughout its agent banking model, MFast promotes financial inclusion in the peripheral and rural areas of Vietnam, contributing a great part to the sustainable development of the country's financial system."
This new capital will be used to develop technology and data analysis systems that can generate consumer credit ratings, expand MFast's agent network, and experiment with new business models. This new technology will increase automation when evaluating, appraising, and approving financial products for consumers. MFast also plans to expand to other Southeast Asian countries such as the Philippines and Thailand.
"We are actively expanding our talent pool in various fields, including technology, marketing, sales, and human resources to achieve MFast's growth objectives", said Phan Thanh Vinh, MFast's Co-Founder and Chief Technology Officer. "Taking personnel stability as a key management principle, we invest heavily in different technical training and soft skill development programs for our people. Moreover, the Board of Directors always strives to create a 'home in office' environment for the MFast team by equipping entertainment amenities, organizing regular internal engagement activities, and encouraging the team to take breaks every now and then." 
"In our young but rapidly growing fintech company, everyone has the opportunity to raise their voice, contribute ideas, and be recognized for their achievements. MFast's team members work with each other as brothers and sisters. They follow not only their bosses but also their senior team players. They work not only with their partners, but also shake hands with like-minded individuals. This spirit explains why more than 50% of our employees have stayed with MFast for 3 years and more," said Phan Thanh Vinh, Chairman and Co-founder of Digipay JSC.
__________________________________________________________________________
About MFast:
MFast's platform and network of nationwide agents help drive the growth of the personal finance market by increasing access to high-quality and affordable financial products for people all over Vietnam.
After two years of operations, MFast has helped more than 600,000 people (nearly 80% of whom are living in rural areas) in gaining access to financial and insurance service packages. MFast has provided job opportunities and increased income for more than 92,000 agents across 63 provinces and cities nationwide. In 2021, the total amount of commissions that MFast paid to agents amounted to more than US$2.6 million (VND60 billion). Agents have earned up to US$3,010 (VND70 million) in monthly income. MFast has also helped financial and credit institutions distribute more than 11,000 products per month. 
Thanks to its positive contribution, MFast was awarded many prestigious prizes such as the Top 10 Vietnam Information Technology Enterprises – BPO 2021, the Ho Chi Minh City Quality Product – Service 2021 Title, and the Sao Khue Award 2022.