DigiPay JSC. received Sao Khue Award 2022 – 5 Star Ranking
DigiPay JSC Digital Payment Solutions Joint Stock Company. I am honored to receive the 2022 Sao Khue Award – 5-Star Rating in 2022 awarded by the Vietnam Software and IT Services Association.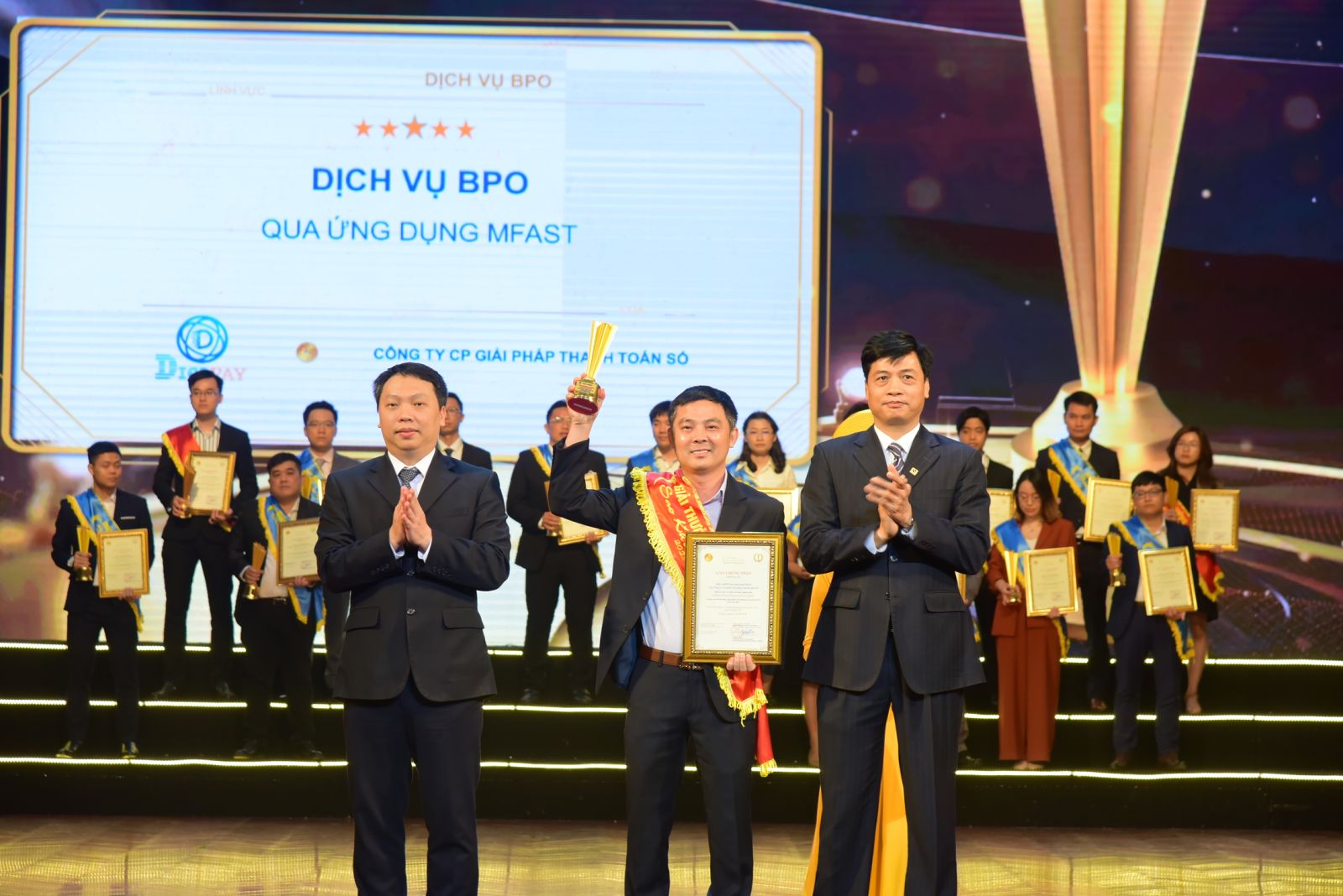 Sao Khue Award was established in 2003, one of the most prestigious and prestigious awards in science and technology, to praise businesses, agencies, groups and individuals with outstanding achievements contributing to the development of Vietnam's software and information technology industry. Some famous names that have won Sao Khue awards include Saigon Thuong Tin Commercial Joint Stock Bank (Sacombank), Vietnam Joint Stock Commercial Bank for Industry and Trade (Vietinbank), FPT Software Company Limited, Postal Group Vietnam Telecommunications (VNPT),…
During the 2022 Sao Khue Award ceremony taking place on April 23 in Hanoi, Deputy Prime Minister Vu Duc Dam said that the technology community has made many practical contributions to help the country go through difficult times caused by the pandemic. Covid-19. Although it has not done as expected, the information technology industry has made an indispensable contribution to the fight against the epidemic, the Deputy Prime Minister emphasized.
Sao Khue 2022 honors 174 typical businesses in the field of information technology. Among them, there are 19 businesses rated 5 stars, and Digipay JSC. honored to be one of those 19 businesses, along with names like FPT, Viettel or VNPT.
As one of the few businesses with only 5 years of operating experience to be honored, DigiPay is highly appreciated for its young, technologically competent human resources, with a clear and long-term business development orientation. White. In particular, the MFast core business model has proven its effectiveness through financial reports and the ability to raise capital of 1.5 million USD led by DO Ventures. From there, it is affirmed that DigiPay/MFast has a complete basis for realizing the mission of increasing the average income of Vietnamese people, creating a society in which young people are completely confident and proactive in earning money. enter yours.
Achieving this proud achievement is a constant effort to innovate and improve product and service quality to bring practical benefits to users, customers and partners.
DigiPay JSC. Sincerely thank all users, customers, partners and investors for always trusting and accompanying the company. Sao Khue Award 2022 – 5-Star Rating is the motivation for DigiPay to continue to develop strongly, bringing the most value to everyone in Vietnam.