Digipay JSC. Honored As One Of The Top 10 Bpo Companies In Vietnam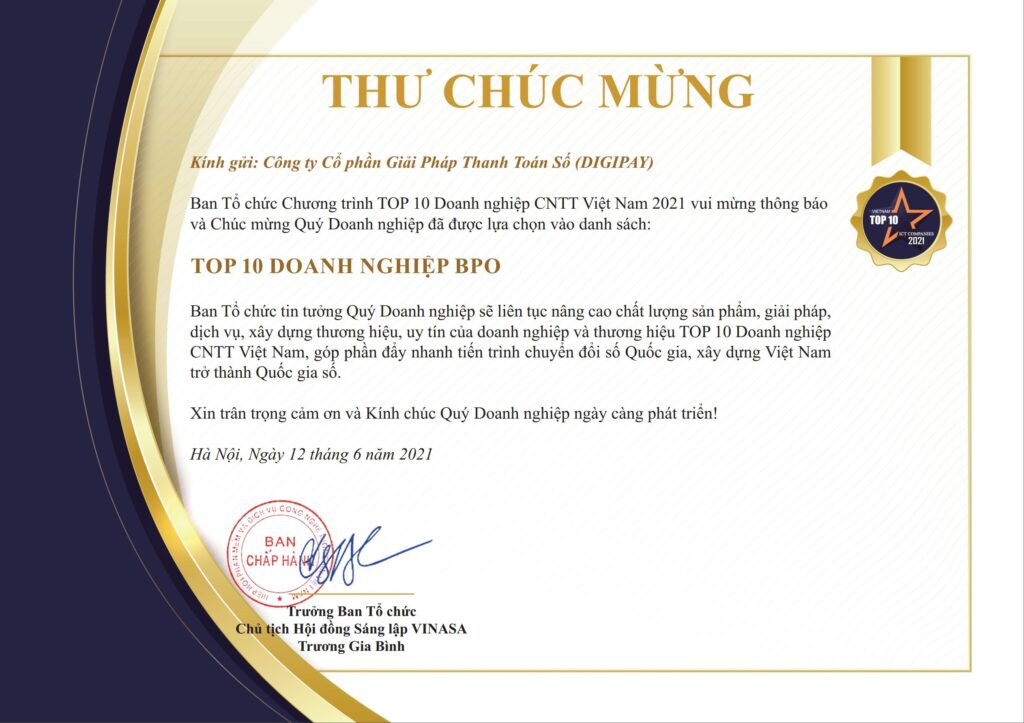 At Vietnam TOP10 ICT Company 2021, a program to evaluate and recognize leading and outstanding ICT companies in Vietnam, held annually by Vietnam Software and IT Services Association (VINASA) since 2014, DigiPay JSC., the company behind MFast platform, has been selected in the list of the TOP 10 ICT Company 2021 in the field BPO companies.
The "Vietnam TOP10 ICT Company 2021" brought together digital technology businesses where converge prestige and ability converge to be the pioneer for digital transformation, use technology to solve Vietnam's issues, and build exceptional ability to develop in global scale. This is our honor to be a part of it.
Under the impact of the Covid 19 pandemic and the fourth industrial revolution, digital economy and digital transformation are vital conditions for the country's development, and this is where our MFast platform can take a major part.